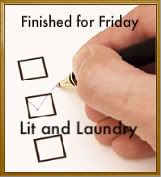 The Littlest Niece turned one this week.  We traveled miles and miles last weekend to partake of the festivities. I am totally going to post about all the fun we had hanging with our cousins, but I took 535 photos. It might take me a while to whittle it down. I have a feeling that even TGFFMom would quit reading me if I posted 535 photos.
Maybe if I spread them out?

I spent most of last week trying to finish The Littlest Niece's present. Something that I really wish I had the ability to make when The Girl was little. Something that had so tempted me, I bought an entire book just because this pattern was inside.
Due to my lack of actual sewing skills, I modified the pattern quite a bit, but I think it's actually more perfect for our girly-girl.
This is called the Fairy Dress and it is from Zoe' Mellor's book, Adorable Knits for Tots.
The skirt is supposed to be a flowing length of tulle, cut into gorgeous petal shapes. 
I tried it. It didn't work for me. I'm a sewing dum-dum.
I'm okay with that though. I found an amazing tutorial for tutu making that is so easy, even I managed to pull it off with no issues.
The top is a very simple knit, it took me only about two hours. It is such a simple piece, very easy to seam together as well. Even if your measurements are a little off, like mine were. Go figure.
The Littlest Niece was so impressed by all my hard work, that she could barely contain herself upon opening it.
Love at first sight.
I highly recommend this project, it is too, too simple.
I am still shocked that I made this. It is so gorgeous and fun. I hope The Littlest Niece has hours of fun in it. I can't wait to make her another one in a few years.